Graffiti Cleaners in Manchester
At DH Complete Cleaning, our technicians are expertly trained to identify the correct removal technique and products required for each individual job. The services we offer our customers mayinvolve one off removals and treatments of residential and commercial properties, to long term contracts.
Graffiti removal requires the careful use of selected chemicals to remove the graffiti without driving the pigments deeper into the surface. Each chemical is carefully neutralised after thorough washing with super-heated water, this will draw the pigments from the surface and leave no lasting effects.
We at DH Complete Cleaning constantly research new removal techniques and products to maintain our high standards.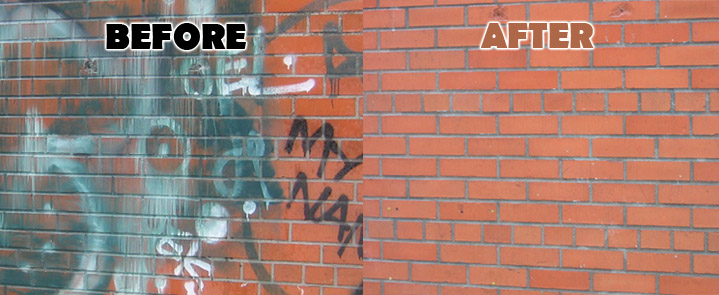 Contact Us
For more information on our competitive prices, call DH Complete Cleaning today for a free no obligation quote on 01617 635 666 or 07974 438 761.